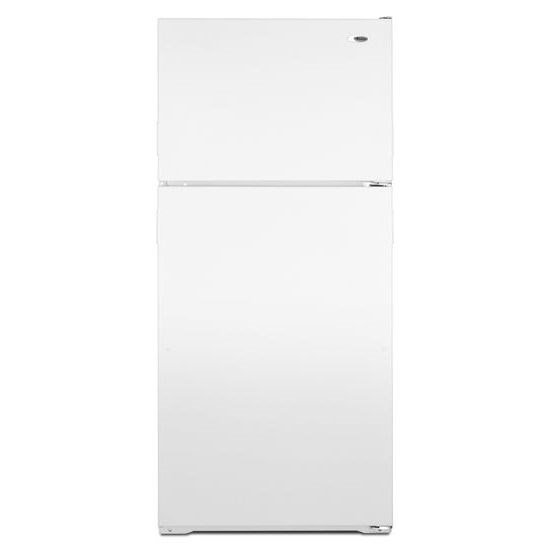 14.4 cu. ft. ADA Compliant Top-Freezer Refrigerator - white
Amana
AMN:A4TCNWFBW
Save Money and Use Less Energy - Refrigerate your food for less. This Amana(R) top-freezer refrigerator cools your food more efficiently, so you save over $425 on electricity while storing your food. Compared to average annual energy use of a pre-2000 refrigerator, average use, 12 year life.
14.4 cu. ft. Capacity - Use only what you need. This 14.4 cu. ft. capacity Amana(R) top mount refrigerator means you'll have the food storage that's right for you without wasting energy or space.
Optional Automatic Icemaker Kit - Forget the ice trays. With the optional icemaker available on all Amana(R) top-freezer refrigerators, you can enjoy cold, refreshing beverages like smoothies and iced tea.
Up-Front Temperature Control System - Easily change temperature settings in the door without having to reach to the back of the refrigerator.
Dairy Center - Dedicated storage space for dairy foods like butter and yogurt helps make sure they are easy to find.